The Right Place at the Right Time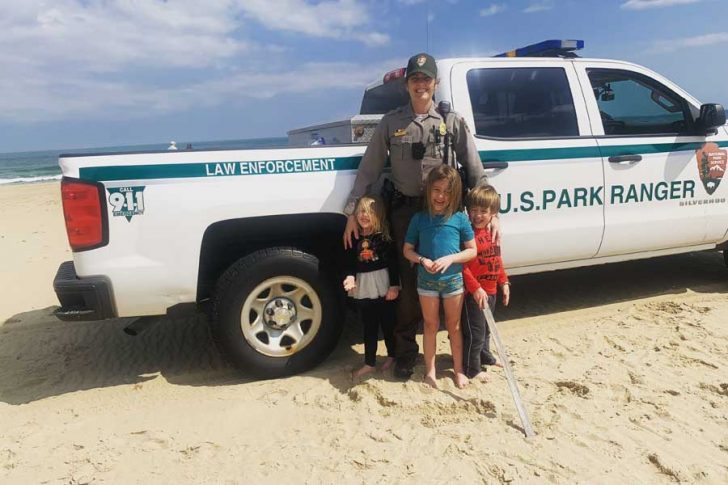 Saved by the Jacket
Most recently, on Oct. 18, Streiff again acted quickly to save lives. This time, it was in response to a call regarding two swimmers who were in distress at Ramp 4 near Bodie Island Lighthouse. On that particular afternoon, the risk of rip currents was high, and a small craft advisory had been issued due to high surf.
Because of her previous training, and having a life jacket and floatation, Streiff said she felt she could execute the rescue.
"It was intense, but I felt confident that I could bring them out safely…because there was no one to help them…I couldn't just stand there on shore."
As for the victims, they both came up and hugged Streiff after the rescue, thanking her for saving their lives.
Source: islandfreepress.org