Officers Rescue Man Whose Kayak Overturned In Great South Bay

The man was treated for exposure to cold water after his kayak overturned in the bay Tuesday morning.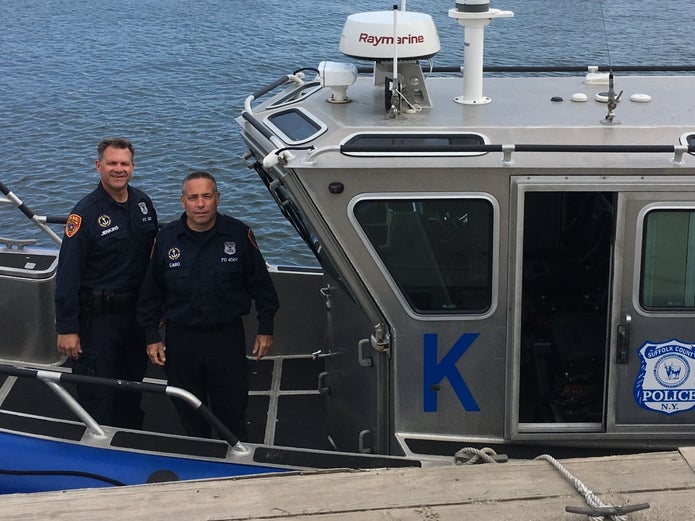 Saved by the Jacket
Officers rescued a man whose kayak flipped in the Great South Bay Tuesday morning, according to Suffolk police. Officers Robert Jenkins and Raymond Cairo brought the 31-year-old Flushing man, who was wearing a life jacket, onboard Marine Kilo to take him and his kayak to shore.
Source: patch.com