Nine People Rescued after their Boat Takes on Water

A U.S. Coast Guard Station Lake Worth Inlet rescue crew assists three crewmembers aboard a 20-foot sailing vessel that is taking on water, near Peanut Island, Florida, July 4, 2021. The mariners were reported in good condition and returned safely to shore.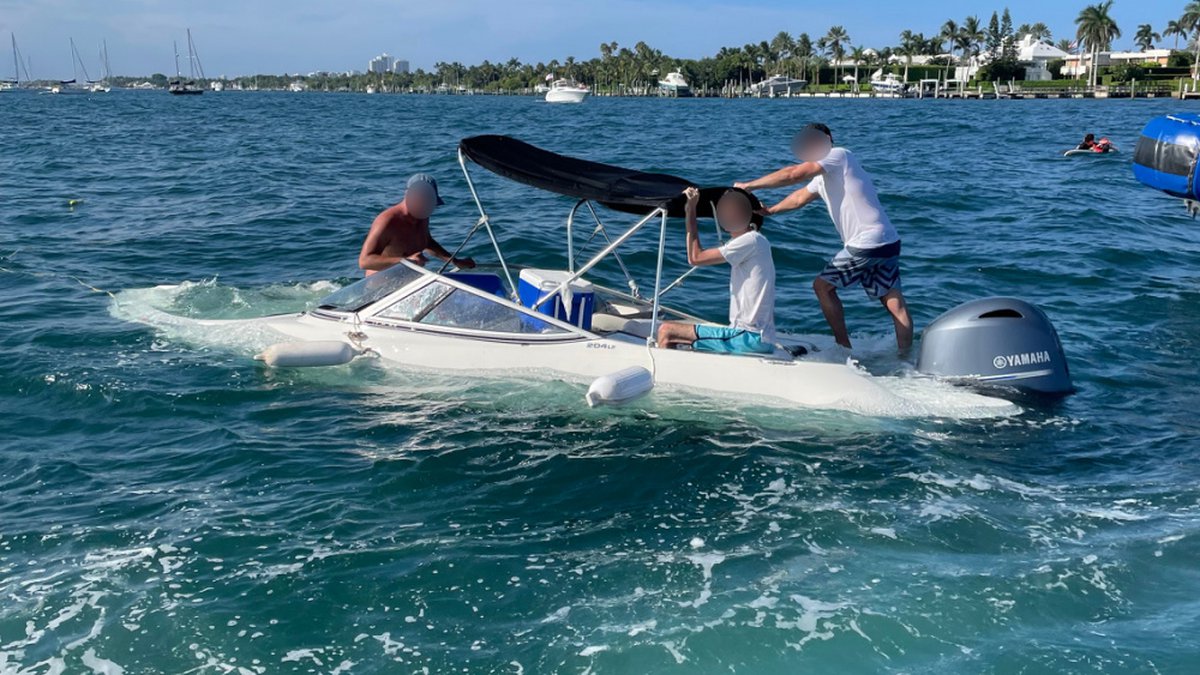 Saved by the Jacket
The Coast Guard and some good Samaritans rescued nine people Sunday off Peanut Island in south Florida.
Around 5 p.m., the Coast Guard Station Lake Worth Inlet was called out after learning a 20-foot boat was taking on water. The Lake Worth Inlet boat rescue crew was able to save the boaters and take them back to shore.
Coast Guard officials urge boaters to boat safely and responsibly. They urge boaters to wear a life jacket, take a boating safety class, carry all required safety gear, use your engine cut-off device, file a float plan, boat sober, and be considerate of others.
Source: wjhg.com