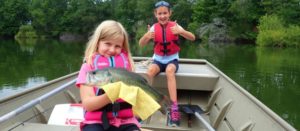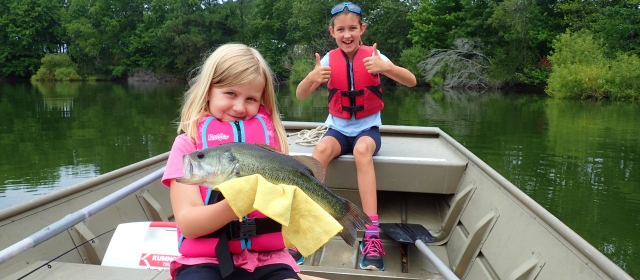 This blog post is part of a series celebrating the great work of our Safe Boating Campaign partners! We interviewed Stephanie Hussey with the Recreational Boating & Fishing Foundation (RBFF) to learn about their boating and life jacket safety efforts. RBFF is a nonprofit organization whose mission is to increase participation in recreational angling and boating, thereby conserving and restoring the nation's aquatic natural resources.
What is the Recreational Boating & Fishing Foundation (RBFF) philosophy on safe boating and life jacket safety?
Boating and water safety go hand in hand. It's best to wear your life jacket whenever you're on the water to ensure a safe and fun experience. It's our number one fishing safety tip: if you are fishing from a boat, your most important piece of boat safety equipment is your life jacket. And to make sure each passenger wears one for optimum fishing safety.
What are some of the ways that the RBFF promotes boating and life jacket safety?
Our national marketing campaign, Take Me Fishing™, includes ads, website, e-newsletter, social media, videos, and more helpful safety information like Fishing with Kids. Boaters can find helpful safety information on TakeMeFishing.org, such as boating safety equipment and fishing safety equipment and gear. We believe it's important to show proper life jacket wear in our campaign imagery, website and photo library resources.
What programs do you have available for boaters or anglers to learn about boating and life jacket safety?
We provide the millions of people who visit TakeMeFishing.org (available in Spanish at TakeMeFishing.org/es) each year with information about boating and fishing safety, how to best fit a life jacket, online boating safety courses and state-specific information. We help boaters and anglers of all ages and experience levels learn, plan and equip for a safe and fun day on the water. The websites feature how-to videos, information on how to get a fishing license and boat registration, and an interactive state-by-state map that helps visitors find local boating and fishing spots.
Thank you for your support of the Safe Boating Campaign! What outreach efforts did you do this year?
Safety is part of everything we do – year-round! We amplified the National Safe Boating Week and Ready, Set, Wear It messaging through our communication channels earlier this spring/summer. Our blogs typically feature safe fishing and boating content each month, and we show safe fishing and boating practices in our outreach throughout the year via our e-newsletter, blogs and social media channels.
Do you have any real-life stories of how wearing a life jacket has saved the life of someone involved with your organization? Can you share one?
While I don't have a specific story to share on that, I can say that my 3-year old niece wore her life jacket proudly when I helped her catch her first fish on the dock by my Dad's house. And she was quite pleased to see us all wear our life jackets as we took her canoeing for the first time around the lake.
What are RBFF's top safety tips for people who are looking to enjoy time on the water?
Wear a life jacket when fishing from a boat
Follow rules and regulations for the body of water where you are fishing and boating
Check weather conditions and wear appropriate clothes
Visit TakeMeFishing.org to help plan your next safe and fun fishing and boating adventure!