Otter Tail County Siblings Honored for Saving Drowning Man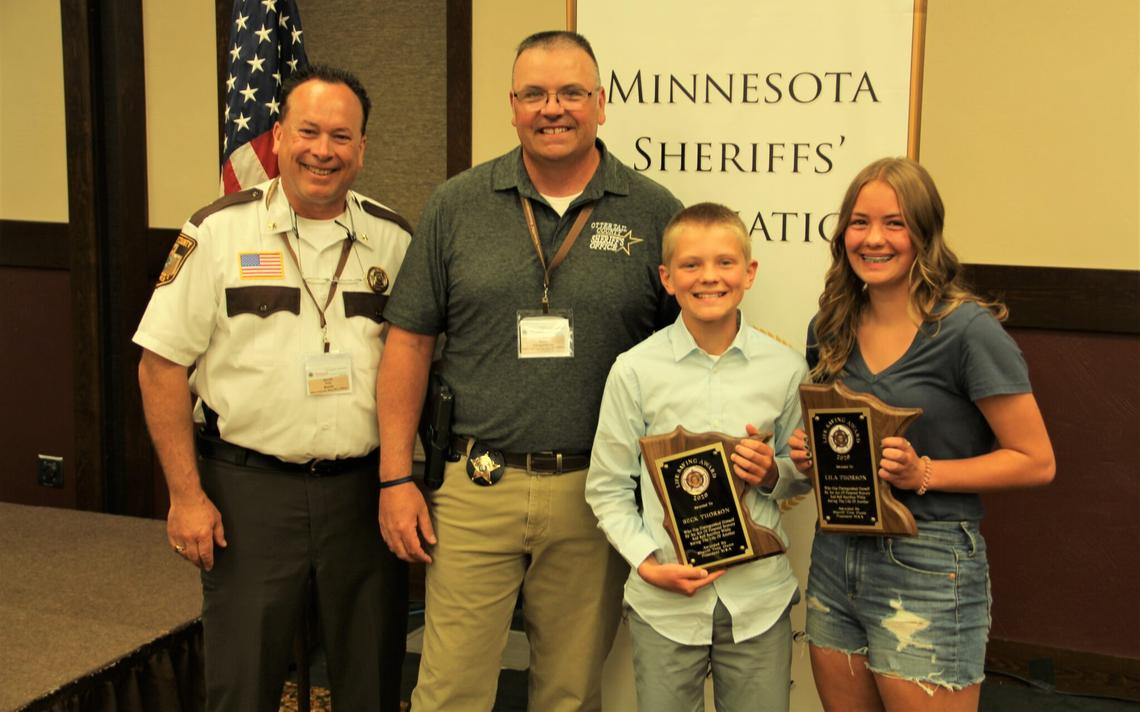 Saved by the Jacket
Lila Thorson, 14, and Beck Thorson, 12, were swimming in the lake near their home on East Leaf Lake in Otter Tail County, on Aug. 5, 2020, with their little sister when they noticed a man on a canoe about 200-250 yards from them.
It was a windy day, so Lila also made sure to watch the man in the canoe. Suddenly, his boat flipped, and he ended up in the water. Lila threw on her life jacket and swam toward him.
Beck and Lila were both awarded the 2020 Minnesota Sheriff's Association Life Saving Award for their actions, which were presented to the two of them at the 2021 Sheriff's Summer Conference this summer.
Source: grandforksherald.com