'It was Nothing Short of a Miracle': Charter Boat Captain Recounts Rescue of Man Stranded 36 Hours at Sea

A search for six others aboard the capsized boat has been suspended.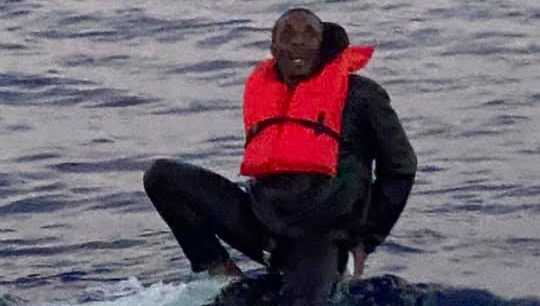 Saved by the Jacket
When Capt. Chase Cornell noticed a blip on the radar of the charter boat he was operating off the coast of Florida, he said he initially thought it signaled it was going to be a good day of fishing for his six passengers.
He said the early morning deep-sea fishing trip on Friday suddenly became a dramatic rescue of the stranded boater.
"As we got closer, I saw the gentleman raise his hand up and start waving at me," Cornell said. "And that's when I knew we weren't fishing anymore. We were actually there to rescue somebody."
Cornell and his crew said that when they got the man, who was wearing a life jacket, aboard their 18-foot boat, he recounted a harrowing journey that started in Bimini, Bahamas, two days earlier.
Source: abcnews.go.com