Daughters Seek Identity of Longview Lake Boater they say saved their Father's Life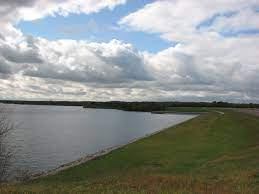 Saved by the Jacket
An Overland Park man's family has a stranger to thank for saving his life on Longview Lake. But first, they need to find him.
Jordan Knox was with her dad, Dennis Knox, at Longview Lake Saturday. She and her 2-year-old daughter stayed at the marina when he and her mom took off on their jet ski. She said her parents can't recall all the details, just that they were thrown from the jet ski.
"[My dad] remembers just looking down in the water, and he couldn't move his arms to flip over, and he said he just took one last breath," Knox recounted.
Her mom swam over to turn him face up, but he wasn't conscious. She screamed and a boat pulled up with a man and dog on board.
"He picked him up by his life jacket, got him into the boat, and just immediately started performing CPR," Knox continued.
"I want to give him a hug," Knox said. "I do, it's crazy. We're very thankful to say the least."
Source: kctv5.com