Conservation Officers Credit Life Jacket for Saving Man's Life on Lake Huron

A 21-year-old man from Ghana, West Africa, and a 19-year-old Lansing woman expressed their gratitude to two Michigan DNR conservation officers after being rescued Saturday from rough water.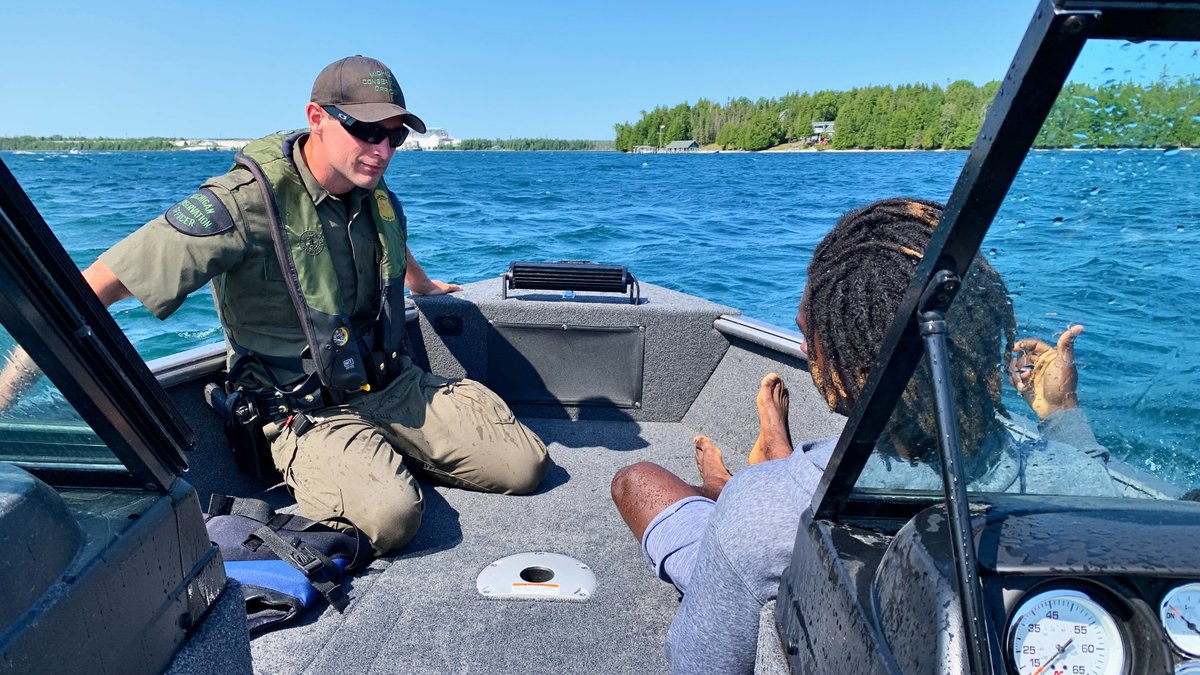 Saved by the Jacket
The two were staying at the Lansing woman's family cottage, located in Mackinac County, and decided to take a personal watercraft for a ride. The man was operating the PWC with the woman as a passenger when they were both ejected into the rough, 59-degree Fahrenheit water.
Sumbera told the man it wasn't the officers who saved him – it was the life jacket. Despite the jacket not fitting well, it prevented the man from being completely submerged.
Source: uppermichigansource.com