Life Jackets Save Family after Boat Fire on Lake LBJ

A day on the lake for a family ended in catastrophe after their boat erupted in flames, forcing them to abandon the craft. Fortunately, all were wearing life jackets.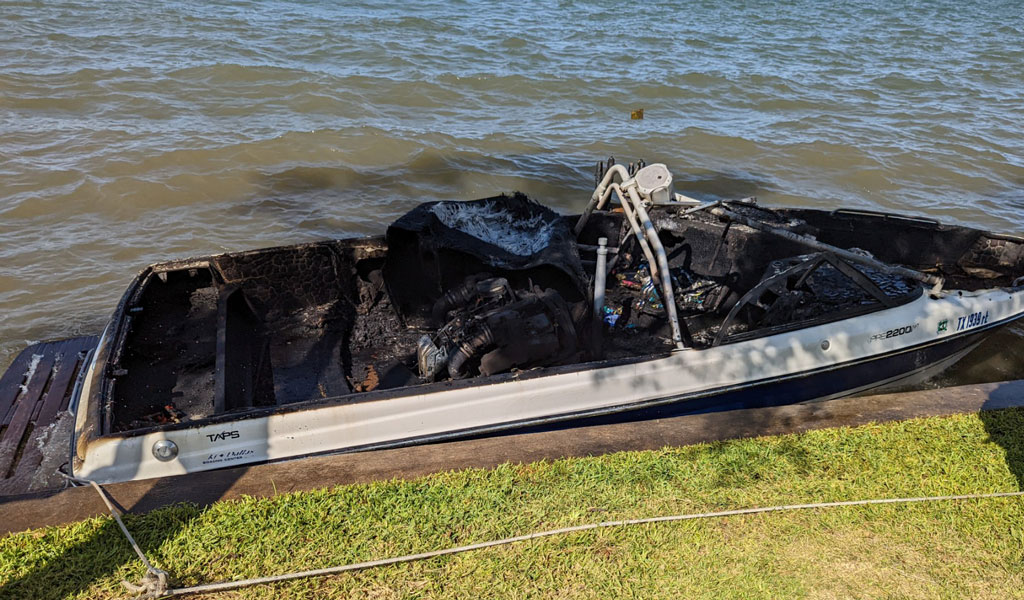 Saved by the Jacket
A family of four jumped ship in the middle of Lake LBJ on May 29 when their vessel erupted in flames. The family was rescued by fellow boaters, said Dan Gower, chief of the Sunrise Beach Volunteer Fire Department. Life vests saved the family, Gower said, who overheard the father giving his children one of the best boating safety tips a person can learn.
"The father told his two sons, 'This is why we wear life jackets all the time," the chief said. "That's a big lesson right there because you never know when you'll end up in the water."
Source: dailytrib.com