In Dramatic Rescue, Man Overboard in the Bay Near Berkeley Marina is Saved Just in Time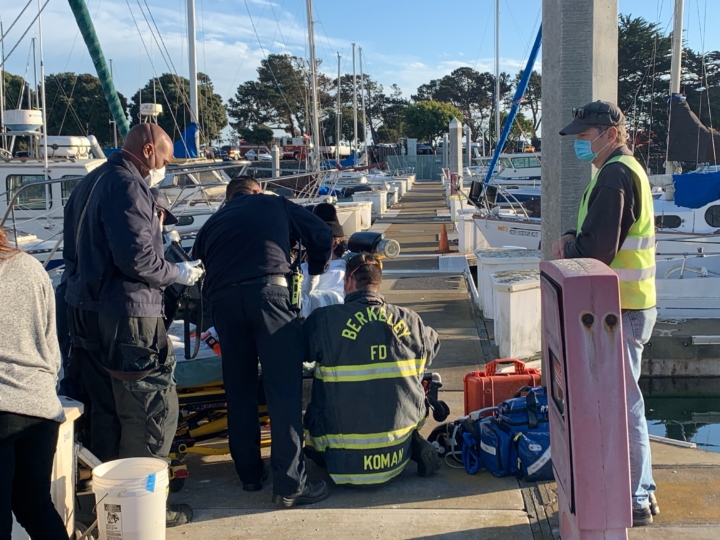 Saved by the Jacket
It happened in an instant.
One moment, Niklas Hache was scrambling across the deck of his 22-foot Santana sailboat and the next he was underwater. Fighting the shock from the cold winter water, watching his boat sail away unmanned, Hache found himself adrift in the San Francisco bay.
"It was a pretty bad moment. I wasn't thinking logically — I started trying to swim, shouting, waving my arms. There were several boats and I thought for sure they could see me, but after 10-15 minutes I realized it's actually really tough to see a person in the water."
His thinking slowed by hypothermia setting in, Hache then realized he had a VHF radio on his life jacket and sent out a mayday alert.
Within minutes, crews on four boats began looking for Hache, followed shortly by the Coast Guard.
Source: berkeleyside.com